The Full-Service Grooming Experience: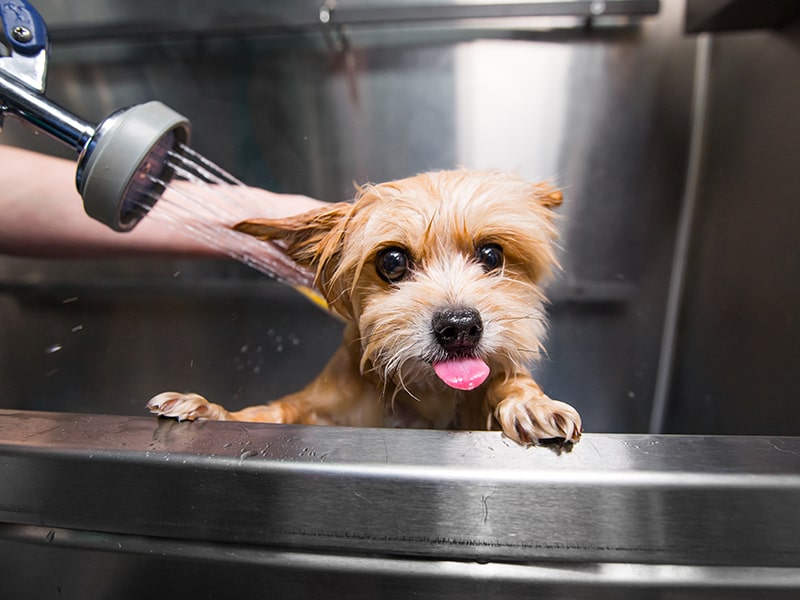 Bathing & Blow-Drying
It's canine nature to roll around and pick up dirt, dust, and other contaminants on their coat as they go about their daily routines. At Missy's Doggy Day Spa, we offer a deep, thorough clean that's as pleasant as it is beneficial. We work with all breeds and temperaments, and even the fussiest, most water-averse dogs will have a great time. Contact us to find out our breed-specific prices and pamper your pup today!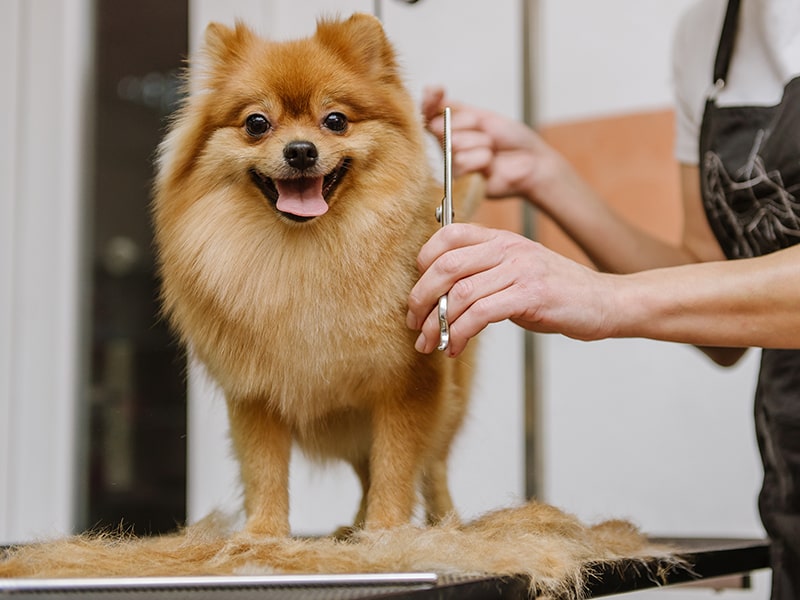 Haircuts & Brush-Outs
Whether your dog has a prim and proper style or a more shaggy and casual appearance, every dog needs a haircut at some point. At Missy's Doggy Day Spa, we make a point to give stylish haircuts in a comfortable setting to help your dog look their best and have a great time in the process. Whether it's a simple trim or a custom style, we handle all breeds and hair and coat types. Contact us today to find out what your breed's price would be and your dog will be clean and stylish in no time.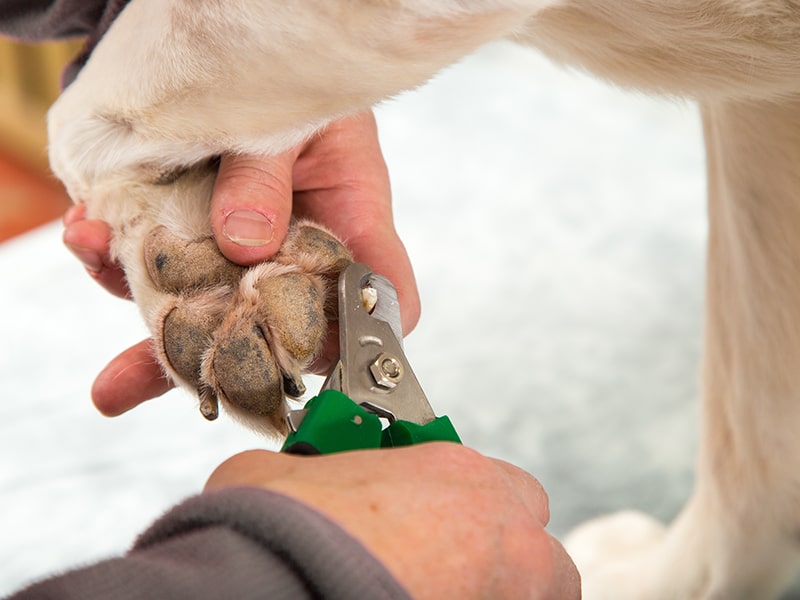 Nail Clipping & Ear Cleaning
With our grooming services, it's the little details that make the biggest difference. We carefully and expertly trim your dog's nails and clean their ears to keep them safe, comfortable, and healthy. We work with all personalities and temperaments, so we can ensure a smooth process and professional results. Contact us today for pricing info and make an appointment today! We also offer walk-in services if your dog only needs a quick trim!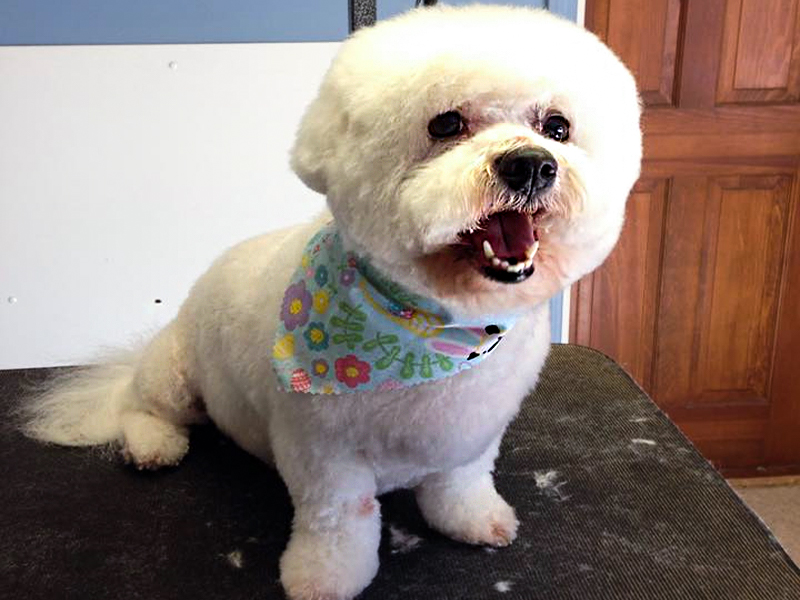 Bandanas & Bows
The best way to finish a relaxing, pampering grooming experience is with a bow or bandana to look extra fresh and fashionable. We carry all different colors and designs, even with some holiday-themed options, to make sure your dog looks phenomenal on their way home. Contact us today for a full grooming treatment for your beloved companion.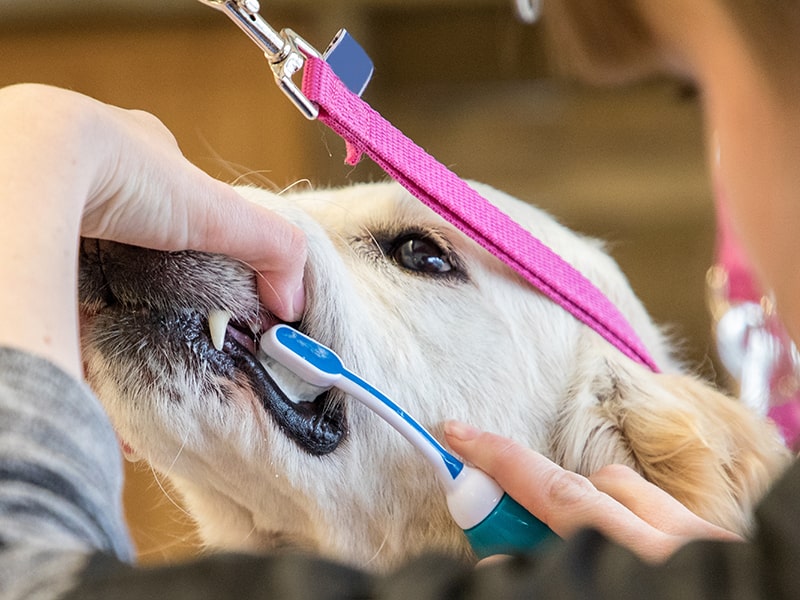 Teeth Brushing
It's a well-known fact that dogs maintain a healthier lifestyle with regular teeth cleaning, plus they're even more adorable with a fresh set of pearly whites. Our teeth brushing add-on service is a great way to send your dog home smelling fresh and looking clean and well kept. Contact us today to find out about our breed-specific pricing and add on a teeth cleaning to your next grooming appointment.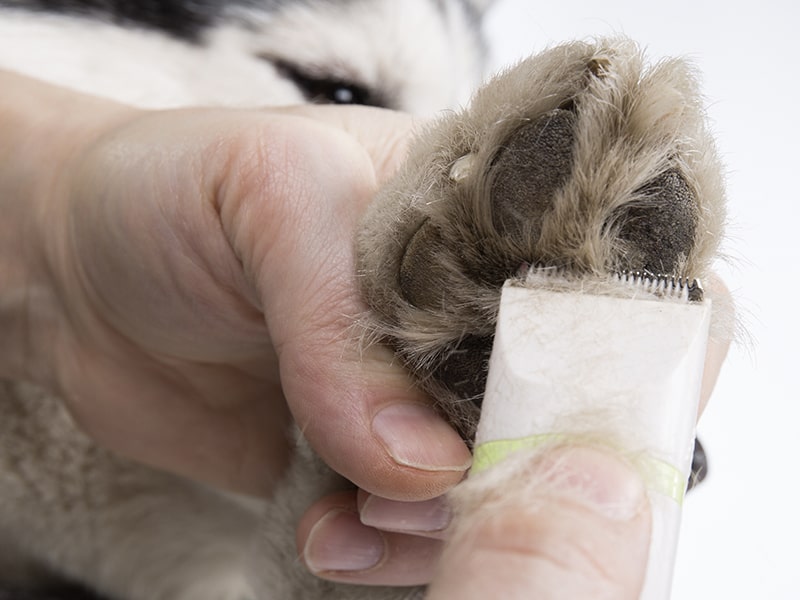 Foot Pad Treatments & Nail Polishing
Our standard grooming package includes a much-needed nail clipping treatment, but our additional nail polishing and foot pad treatments really ensure the highest level of pampering and wellness for your dog. We're experienced professionals that have worked with all breeds, so we can ensure a pleasant experience for even the fussiest dogs. Contact us today to find out about our pricing and take your dog's pampering to the next level.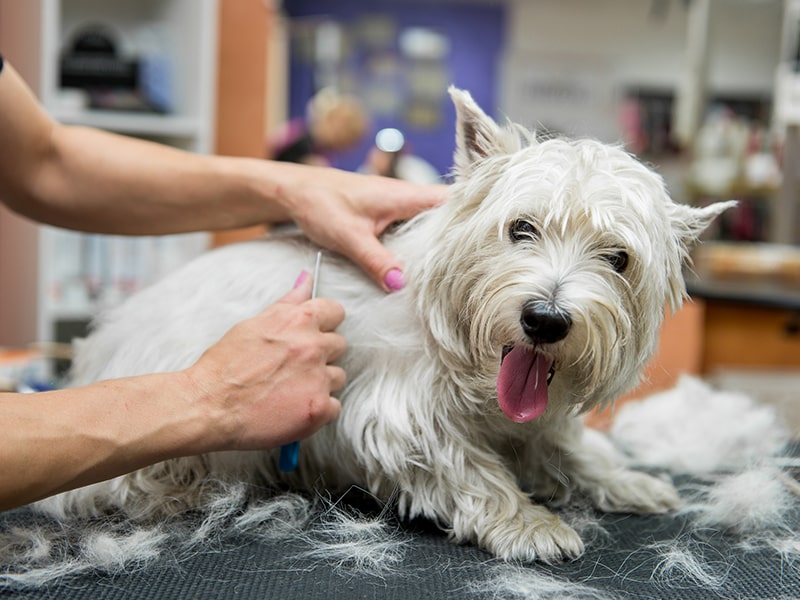 De-Shedding & Hair Dyeing
While our base grooming package includes a wash, cut, and brush out, your pet can benefit even more from an add-on de-shedding treatment. It's a pleasant experience for dogs and makes house cleaning exponentially easier. We also offer hair dying treatments for dogs that need a little extra color or flair. Contact us to find out our pricing for your breed and add a hair treatment to your next appointment!